More Muji stuff.
"Muji is nonbrand, but also nonfunction. No added function," says Fukasawa. To explain, he draws a typical cutting board. It has a shallow gutter along the edge to collect water and a handle on one side. "There are many functions here," he says.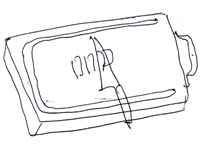 "But a Japanese cutting board is just wood." He draws a simple block.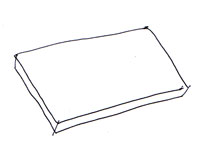 "Of course, the first one is very functional … from one point of view. But the handle makes the cutting board harder to clean," says Fukasawa. "It's really a plus and a minus—an added function, but also a marketing tool. So, in a sense, the plain wood one is perfect without any additional function and is more truthful, more honest. But this idea is very difficult to promote."
Read the entire article here
.
Muji communique here
.