Zara is a clothing company that I discovered in Spain. It was a staple in my European adventures abroad, as the clothes were cheap and stylish. I will make this dress mine tomorrow, as I will take a detour to South Coast Plaza.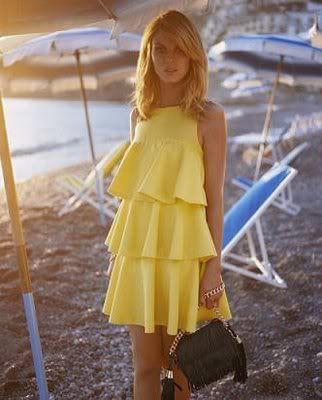 Also, H&M recently opened up two stores in South Coast Plaza. To be honest, I've been pretty disappointed with H&M. Madonna's line is horrific. On the upside, I adore their mens selection and bought a few large sweaters from them (perfect with pencil skirts, if you can believe it).
And speaking of ugly, Miuccia Prada is dying, I have proof.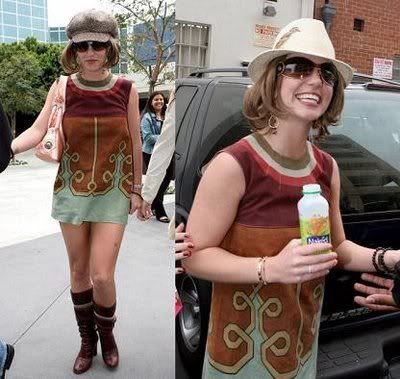 What the hell is going on in the fashion world? Thankfully, we have a great season this Fall 07, according to all the line sheets I've been receiving. Designers are taking a cue from architects like Gehry (haha, or someone) and large weird but strangely satisfying holes and wings are showing up at the Cooper Design Center in Los Angeles. I will explain further in pictures when I have the time to search engine various companies.